This specialty line of steelcord belting is designed to function as an improved alternative for applications where textile belting stretch is more than desired, or higher tension service results in a textile belt having less than ideal troughing. From the perspective of conventional steelcord belting both styles of belts, Enduracord and Enduratrans, remove or reduce most of the shortcomings faced by extremely low stretch and large diameter cords with significant spaces between them. Also, like all steelcord belting Enduratrans and Enduracord have a significant advantage over textile belting in its ability to retain its original physical properties longer, and thus offer stronger long term splice efficiency.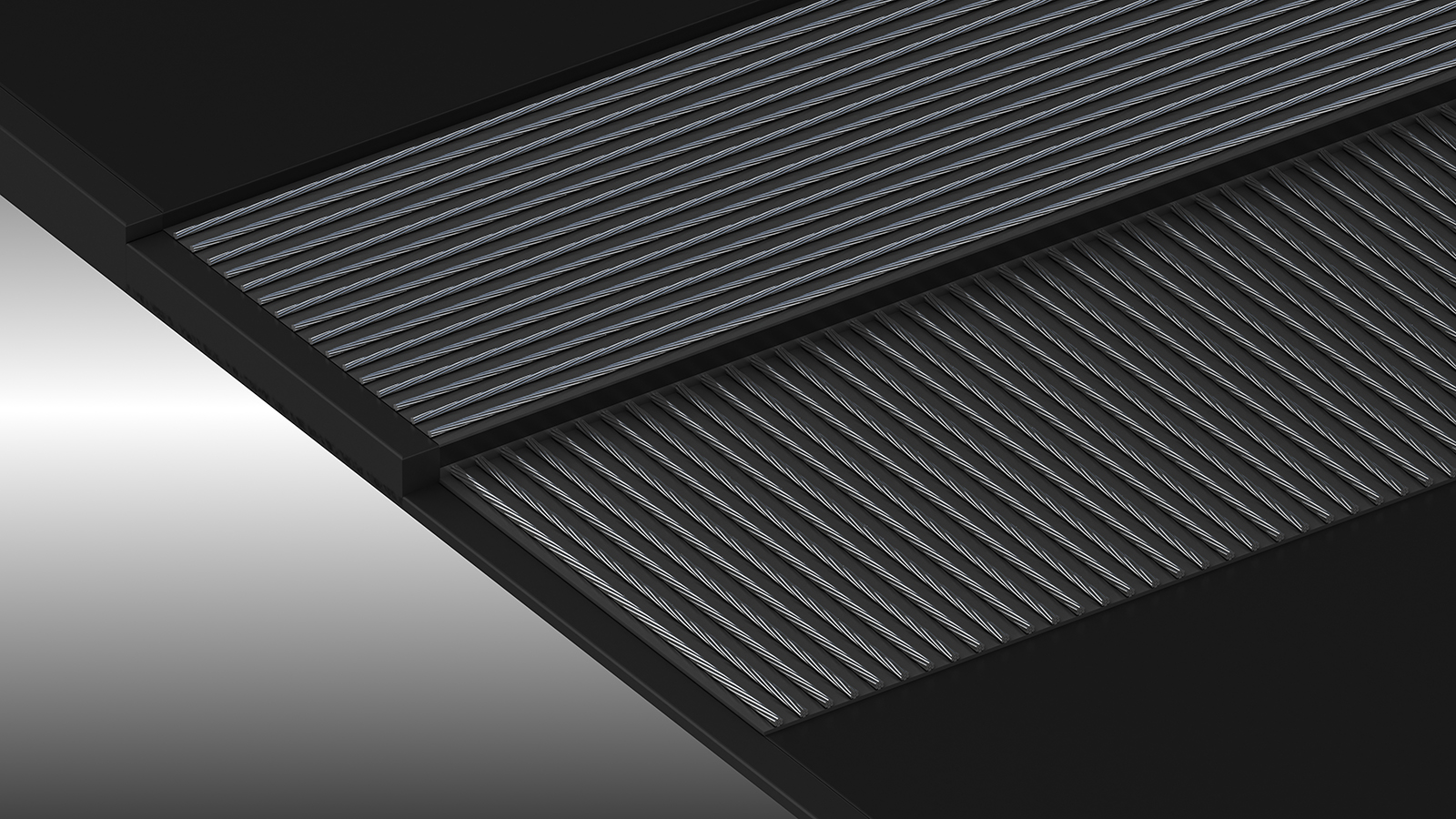 Employs one 2.0 mm diameter elastic transverse steelcord breaker placed into the top cover on 8 mm pitch to provide very good load support, outstanding troughability and improved rip resistance. Excellent for all but the most aggressive impact situations.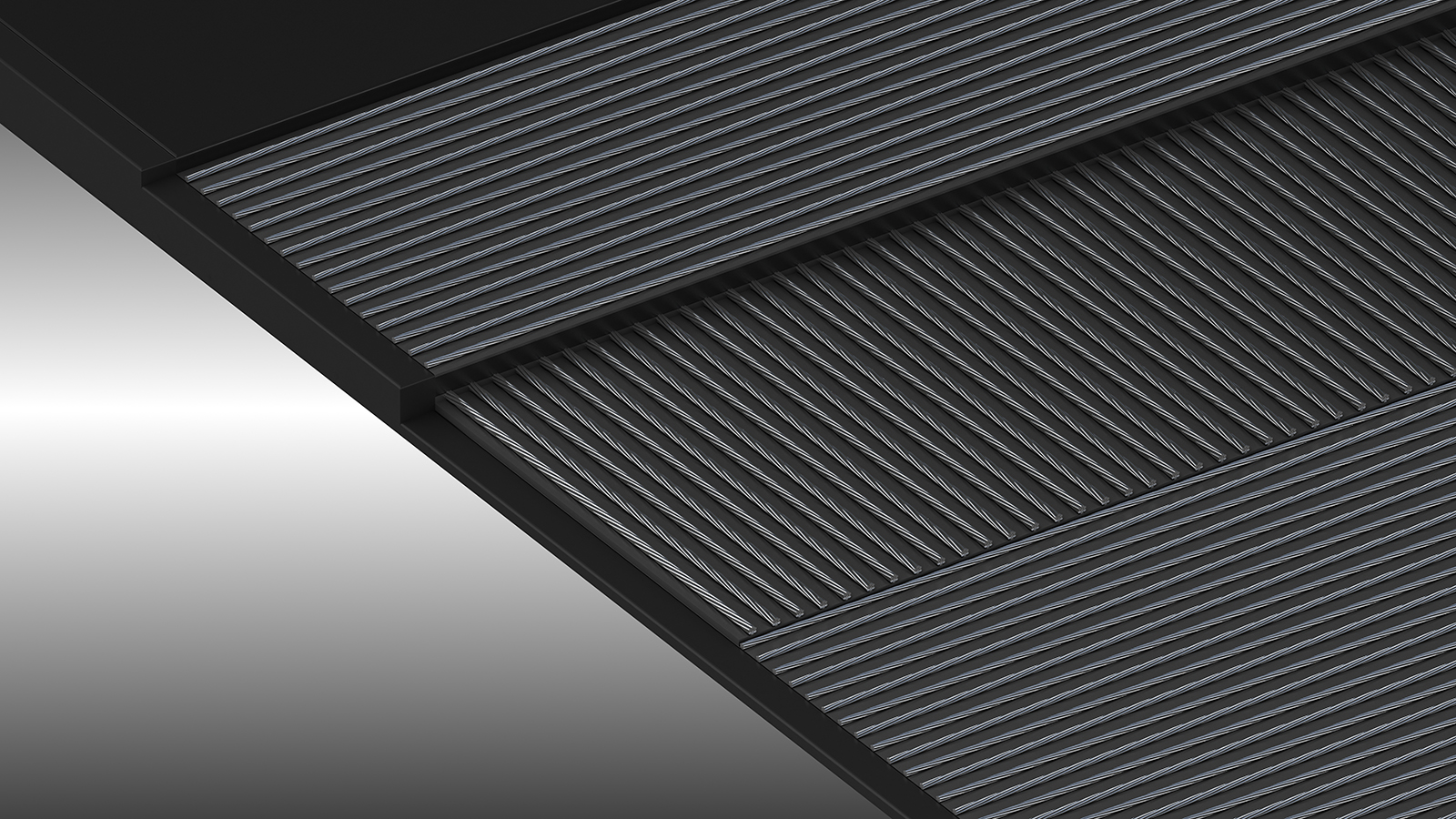 Employs two 1.6mm diameter Super High Elastic transverse steelcord breakers, one in each cover, on 8 mm pitch to provide outstanding impact, puncture and rip protection while still providing the same excellent flexibility to wrap very small pulleys . Toughtest belt on the market.